Entire
Online store development and modification
using a professional platform
Shop-script
Webasyst Experts
47 reviews
75 works
98%satisfied customers
We're the best
Runet rating 20194th place Russia CMS Shop-script
1st placeUkraine CMS Shop-script
Obtaining a licence
Setting it up for your hosting. Setting up CMS and e-mail notifications. Providing training to make your work easier.
Selecting a design theme
Which meets your business needs. Customising and modifying the theme to fit your brand.
Selecting and installing
necessary
plugins
Setting it up for your hosting. Setting up CMS and e-mail notifications. Providing training to make your work easier.
Domain, VPS or VDS Hosting
Helping you choose, buy, customise them. Setting up and configuring the SSL certificate.
Integrating the store
1C, MoySklad, PayPal, Yandex, Google, VK, Fb, Russian Post, Nova Poshta.
Security and Support
Configuring the server security system, backup system, antivirus protection and DDoS protection.
Custom design
Researching your competitors and outplaying them. Developing the design according to the latest design and usability trends. Presenting your project in a clear and appealing manner.
Assembly and layouts
Layout for all popular browsers and platforms. Making your project mobile friendly. 1 year warranty on all our work.
Custom development
Development and refinement of plugins for individual solutions. Support of large and very large projects. Speeding up the project loading.
Project management
Listening to and understanding your ideas. Offering the best performing solutions to your business challenges. Keeping records of all approvals, work and discussions.
SEO
Preparing work packages according to SEO requirements. Developing a work package for search engine optimisation of your online store. Growth by all indicators at each stage.
Content
Writing promotional materials, press releases, reviews, articles, news, company materials, and service pages. Developing a content strategy according to areas, audiences and resources.
Yandex Direct ads
Setting up and running campaigns. Tracking the performance of each ad group. Detailing advertising campaigns by countries, regions, cities, areas and topics.
Google Adwords and Analytics ads
Professionally customising and running an advertising campaign. Connecting Google Remarketing and the display network. Measuring everything, setting up Google's goals and e-commerce.
SMM and Media Advertising
Advertising on Youtube, Facebook, Instagram and VK. Developing materials for news media. Running campaigns in the media and social media.
High quality service and expertise.
We've been working together for many years. Everything is perfect, no objections!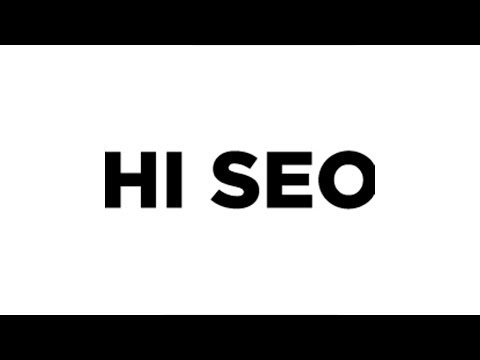 We'd like to express our sincere gratitude to our partners at Hi SEO for fruitful cooperation and trust in our team!
I use DL Studio services all the time. They complete tasks very quickly, always stay in touch, explain how to do things better. Good job! Working with such professional people is pleasing. I'd recommend them to everyone.
The director is friendly and addresses all the issues
We never regretted engaging DL Studio to help us with migrating to a new website. They are competent, work fast, and provide great client communication and services! The website was configured according to our specifications very quickly and without any additional modifications. New features were added, as ordered. The company provides further support to us, answers our questions, and helps with running the website. We will continue to work with DL studio. We have plenty of ideas for expanding the website.
Thank you for the prompt modification. Checkout on my shop.zegor.ua stopped working for some unclear reason. They helped quickly; now everything works.
We have been working with DL web studio for over 2 years. They upgraded our website from the old webasyst to Shop-Script 7.0. During the preparatory process, Shop-Script 8.0 was already released, so they configured and modified v. 8. It still amazes me that this company can take on any challenge. All work is broken down into stages with clear deadlines, and gets done. Convenient reporting, calculation and approval system. Konstantin is always in touch, promptly responds to messages, gives advice. DL Studio is a team of experts who know and do their job perfectly. These guys have already done lot of work, and there is still a lot to do to 100% fine-tune the work of the store. I'm sure that with this team, all my plans and wishes will come to fruition.
I've been working with DL Studio for 7-8 years. I haven't had a single issue with them so far; they get what I want at once. They manage a few of my projects, and I have complete trust in them. All my tasks are completed to a T! I am a perfectionist, but the guys from DL Studio comply with all my requests to 'fix this, fix that', so I can get exactly what I wished. I have a high website conversion now, and all the little sales-related features are implemented. The guys are absolutely worth their money. No delays. I have no complaints. They advise on and explain every issue. Convenient reporting. I can't say anything bad. Thank you! I wish you success!
View all reviews
Max
Директор
1 year warranty
on all our work.
All works are supported by a skilful
Project manager
Weekly progress reports
Support and development advice
We know how to develop and launch a successful online store.
Integrated approach to the task.
Professional team that always meets deadlines.
Achievements
By the numbers
10
years of web experience
596
purchased
web

a

s

y

s

t
products for our customers.
Webasyst Shop-Script for successful projects
Schop-Script helped us to assemble and complete
about 7,000 projects.
A screenshot from our CRM system as of 31 October 2019 to be added here.
Statistics for approx. 9 years of work
Key figures:
Guaranteed CMS load is 1,290,000 items
3-5 pictures for each product
11,900 categories and subcategories, which is a lot
20-30 filter options for each category
10,000 visitors per day.
Such project requires a separate dedicated server. We ensure scheduled backups on the second server.
Recorded load on the checkout system
on the days of expected product line release.
is 1-2 orders per minute
A screenshot dated 31 October 2019 from the admin panel of the project that we have been supporting for more than 5 years.
A screenshot from our CRM dated 31 October 2019.
CALL TO THR CONSULTANT